Skip to Content
Teacher's Training Program
Valley Social has almost 40 years of experience in training dance instructors. We know that a successful career in dance starts with a successful dance teacher education program. With our clear and compassionate instruction and targeted professional guidance, we will help make your dreams of becoming a dance teacher a reality.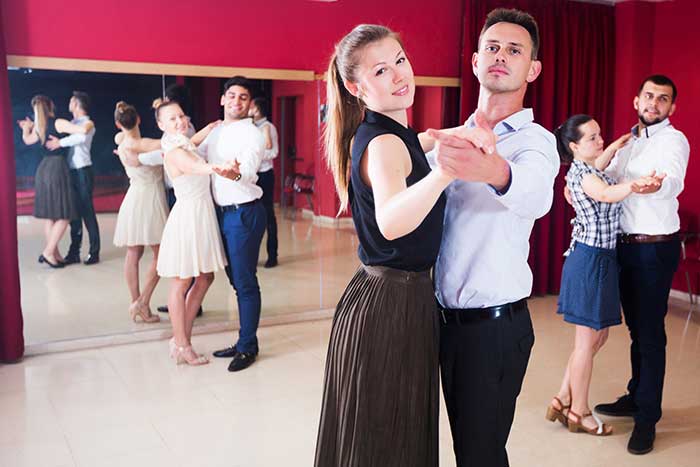 Career in Dance
Thinking of a career in dance? Just imagine how great life would be if you could:
Dance every day
Learn and grow every day
Have a career doing what you love
Work in a joyful environment
Help people discover the joy, power, and magic of ballroom dance
Valley Social's teacher training program is for people who want to teach dance or for serious students who want an accelerated, detailed course of instruction.
Qualifications:
We welcome anyone with the desire to become a dance professional and the discipline to do the work. Our trainees age range is from college-age to retirees, because you're never too old!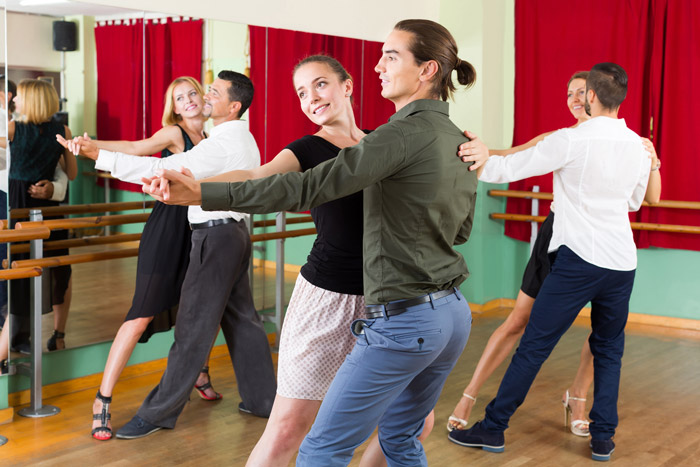 What Does the Course Cover?
12 American style ballroom dances
Through the Bronze Level
How to teach the National Dance Teacher Association of America-approved DVIDA syllabus
Techniques, style and musical elements of each dance and how to teach them
How to teach private and group lessons
How to dance as both the leader and follower
Sample Schedule
Valley Social's Ballroom Dance Teachers College is ongoing. It is divided into 3 sections; each is about 4 months long. You may enroll at the beginning of each section; new sections start every January, May, and August. A sample schedule:
Smooth
• January through April
• Mondays 6-8 pm and Thursdays from 4:30-6:30 pm
• Learn the Foxtrot, Waltz, Tango, Viennese Waltz
• DVIDA American Style Smooth Bronze Syllabus required
• Binder and notes from each class provided
Rhythm I
• May through August
• Mondays 6-8 pm and Thursdays from 4:30-6:30 pm
• Learn the Rumba, Cha Cha, East Coast Swing, Bolero
• DVIDA American Style Rhythm Syllabus required
• Binder and notes from each class provided
Rhythm II
• August through December
• Mondays 6-8 pm and Thursdays from 4:30-6:30 pm
• Learn Merengue, Mambo, Samba, West Coast Swing
• DVIDA American Style Rhythm Syllabus required (same syllabus as required for Rhythm I)
• Binder and notes from each class provided
Tuition
• $395 a month (every 4 weeks)
• Includes admission to Valley Social group classes and parties
• Includes discounted rate for Private Lessons
• Includes studio floor rental for practice outside of class time