Skip to Content
Explore Our Options
We offer a range of classes and schedules suited for both novice and the more advanced enthusiasts. Explore our options and get in touch. We also offer individual classes designed around your preferences and goals, and would love to hear about your dancing endeavors.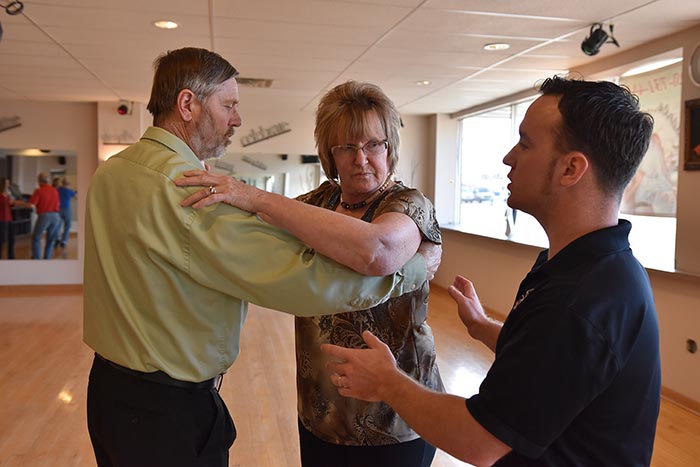 Private Lessons
Your first private lesson is FREE—call today!
Scheduled Monday through Friday, 1-10 pm
Call 920-731-4441 for an appointment.
Since no two people are alike, one-on-one instruction (or one teacher with one couple) is your path to accelerated learning. In private lessons, the focus is on you. You learn the dances you are interested in, at your own pace and in the style that fits you. Couples relish the attention to detail and singles appreciate the convenience of a professional, reliable partner.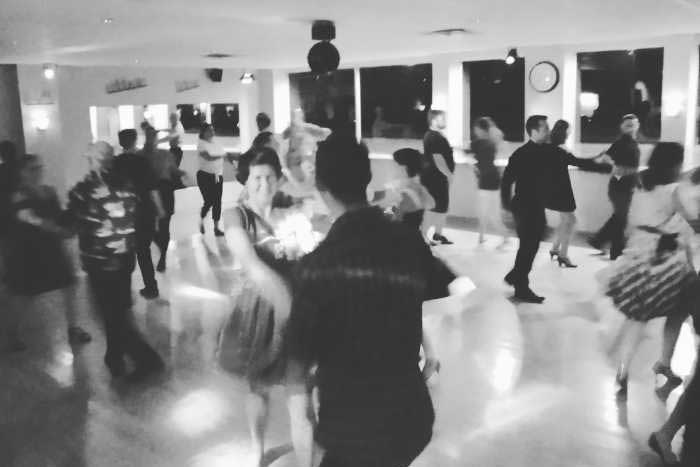 Parties
One Friday and one Saturday each month (subject to change; check the Calendar)
Open to the public
8:15-9:00 pm Fun Class
9:00-11:00 pm Dance Party
Refreshments served
$10 per person (class and refreshments included)
A studio party at Valley Social is a terrific gathering where you are always warmly welcomed. We turn the lights down and the music up and have a dance. The atmosphere is friendly, the music is great, and the stage is set for a night of magic. Enjoy a couple hours of practice while making new friends and interacting with our helpful staff. Valley Social is the happiest, friendliest spot in town!
*On Hold – We will resume our parties when it is safe to do so. Thanks for your patience.
Group Lessons "Virtual"
We are now holding all of our group classes on Zoom.
4-week series | $40 per person | Calendar
Group instruction provides a way to get your feet moving in a fun, relaxed atmosphere. The focus is on the steps—the basic tools in your dancing toolbox. Group classes allow for structured, focused practice, and lots of repetition. After a few classes, you'll be surprised at how much easier you move!
Basic
Wednesdays
6:00 – 6:45 pm

Learn the basic steps to the latest dance craze or explore the charm and grace of a traditional ballroom dance. Basic classes start at the very beginning. These classes are easy, non-intimidating, and fun!
Intermediate
Thursdays
6:00 – 6:45 pm

Once you are confident with the basic steps, timing, and styling, you are ready for the Intermediate classes. Challenge yourself with more intricate steps, turns, and timing!
Advanced
Tuesdays
6:00 – 6:45 pm

Take your dancing to new heights with advanced techniques, steps and styling. Perfect for the experienced dancer, the advanced classes challenge you to perform at your best!